Neil's bit
Fraser and Ron mentioned the idea to me of doing LE JOG last Easter then threw in that they would be doing the Three Peaks Challenge along the way. That captured my imagination and I tentatively asked if they would consider a third party joining them. In accepting the invitation and not being a road cyclist I was blissfully unaware of the distances and training that would be required…….I mean how hard could it be!!!
My training started in summer 2010 in the French Alps while visiting Fraser's brother and sister in-law for a hiking trip. I did a few longish runs culminating in a traverse of the Col Agnel (el. 2744 m. ) a mountain pass in the Cottian Alps, west of Monte Viso between France and Italy which links the Queyras valley (Hautes-Alpes) with Pontechianale in the province of Cuneo, Piedmont. It was a hot day, the climb was unrelenting and with 3000m of climbing but only 70km total distance I realised I had some way to go to get fit.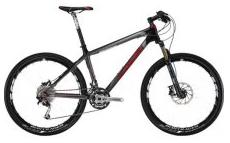 My lightweight carbon fibre xc mountain bike was good but I realised the off-road tyres were a serious liability. Swapping these for thinner road tyres and a cantilevered seat post rack the bike was ready for a student architectural study trip around Switzerland that my colleague Joe Thurrott and myself had been planning for our Masters teaching unit (Macro Micro). We had done a similar trip by mini bus the previous year – but this year we decided to do it by bike to enhance the student learning experience. In the back of my mind I was thinking the Swiss trip would allow me to gauge my fitness and the level of difficulty although the daily distances would be a lot less. Starting in Bregenz we did a nine day anti clockwise tour along the Bodensee to Konstanz then west to Zurich before heading south east to Chur. From there we climbed the mountain passes to Vals, Vrin and back through Flims before returning north through Lichtenstein to Bregenz. The journey totalled almost 700km with several thousand metres of climbing.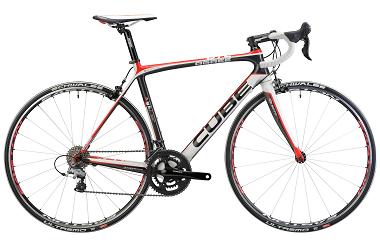 Following several training runs with Fraser and Ron I decided to ditch the mountain bike and invest in a good road bike. With the narrow tyres, mudguards and other paraphernalia the mountain bike was effectively out of action for off-road trips. It wasn't ideally suited for road use and I was struggling to keep up with Fraser and Ron on their touring bikes. Consequently, I decided to invest in a good carbon fibre road bike – a Cube GTC Pro. I fitted this with race blade mudguards and a lightweight pannier rack by made by Axiom designed to fit onto the brake post and axle spindle. This I felt was a suitable setup for multi-day tours while remaining a capable single day road bike.