Friday, 15/04/2011 Tealing - Aviemore. Fraser and Neil accompanied by Alex and Dave.
Riding distance 163km. Ascent 1697m.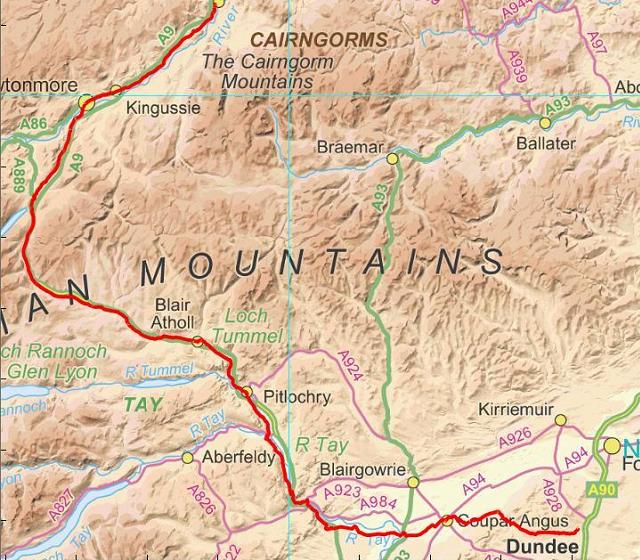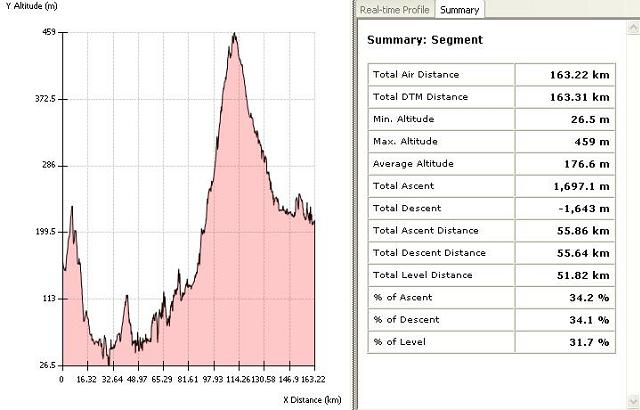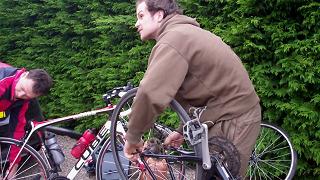 Neil and Alex arrived in Tealing before eight o'clock. They assembled their bikes and by quarter past the three of us were on the road heading for Cupar Angus. We arrived at 9:15 and Dave arrived just after half past. We headed off through Kinclaven and Murthly and arrived in time for elevenses in Birnam.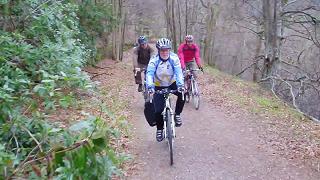 The next few hours were spent climbing almost continuously to get up to Drumochter summit but we did stop at the chippy in Blair Atholl for lunch. Well, that was the plan but when we arrived the chippy was shut for "Coffee training". After a bit of interesting banter with the owners we did manage to get pie and chips which went down a treat.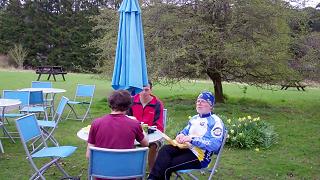 We spent a while sorting out a puncture in Dave's back wheel that involved swapping his front tyre to the back and putting on a spare front tyre. From Blair Atholl to the summit was quite hard work as a wind was against us all the way as well as the gradient.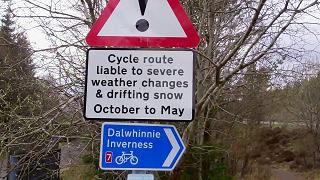 Eventually however, we made it to the top and then enjoyed the downhill run to Dalwhinnie - this time with the wind behind us. Further on up the cycle track we had to phone for transportation to get us through the roadworks where the A9 is being turned into dual carriageway. The bikes were put on the flatbed of a rescue truck and held down with ratchet straps - much to Neil's horror.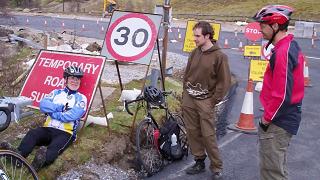 Shortly after disembarking Alex got a puncture as well so a bit more time was lost. We passed through Newtonmore, stopping at the garage for a hot drink and something to eat and then on through Kingussie up the old A9 to Aviemore. We found a B&B in the middle of the town, showered and went next door to the Cairngorm hotel for a couple of nice pints and a very tasty dinner. Ron will be joining us tomorrow at nine for the second leg up to Glencarron Lodge.