Day 11. Wednesday, 08/06/2011: The Fleece to Old Dungeon Ghyll, Langdale
Actual riding distance 95km. Ascent 731m. Total distance 1152km. Total ascent 11542m.
Carnage in Carnforth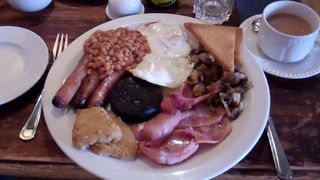 Today started off with quite a surprise. I did my usual "yes please" reply when asked what I wanted for breakfast but was totally taken aback by what was presented to me. Being someone who does not like waste I managed to fight my way through it all. Shortly after leaving the Fleece the rain started and we took shelter under the M6 to put on our waterproofs. As Neil cycled off, his sunglasses, that he had hung over his handlebars, fell off and his back wheel went over them. One of the lenses came out, as it is supposed to be able to do, but it had got quite marked from the road surface. It was not really a day for sunglasses anyway as the rain continued on and off for quite a while. Our route took us out towards the Lune estuary where we followed a disused railway line north for quite a long way.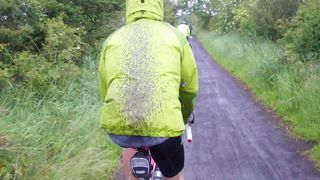 Unfortunately the combination of rain, dirt track, and Neil not having the full length of his mudguard resulted in a very attractive decoration of the back of his jacket. Neil blamed John Gardner for losing some of the bits when we went to Glencarron but I would blame Neil for not packing them properly in the first place. It also meant that mud piled up in and around his brakes again. We passed through Lancaster and then joined the Lancaster Canal for a long way north again.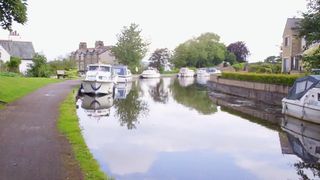 After we left the canal we went into Carnforth to find somewhere to eat. Neil and I had both visited Steam Town in the past and imagined that they would have a cafe and that we would be able to have a look around for a while afterwards. There were no signs to the place but I knew it was beside the railway station. As we were heading down the hill towards the station an old man in dark glasses on an electric buggy just drove across the road in front of Neil who barely managed to avoid him.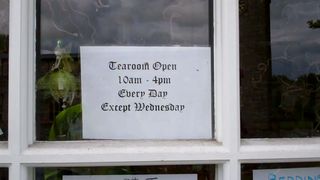 Making enquiries at the station we found that the steam Museum closed at least 10 years ago so we went back up the street to try and find a cafe. Finding nothing we decided to press on and on my way back down the same hill an old lady pulling a shopping basket looked down the hill, saw it was clear and walked straight out in front of me - well she would have if I had not shouted a very loud warning. Apparently she jumped back a long way and Neil, being the gentleman that he is, helped her across the street. Later on we passed through a series of places called Yealand ** and in one of these Neil went through a pothole and punctured again. He was not having a good day!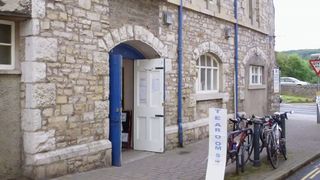 Looking at the number of cuts in his tyre now he decided to buy a replacement when we got to somewhere with a decent bike shop. We eventually found a tea room in Milnethorpe for our first stop of the day where we found another two End to Enders just leaving. Heading north we eventually arrived in Kendal where a very good bike shop informed Neil that they should not be trying to do such a trip on the tyres that were fitted to his bike as they were the most expensive tyres available and not suited to carrying loads like he was.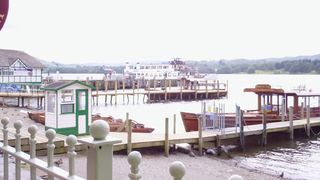 He bought a replacement tyre and has decided he will fit it when he gets his next puncture - not if he gets a puncture!
Parts of the road between Kendal and Windermere have no provision for cycles and they were horrible to travel on with the density of traffic that there was.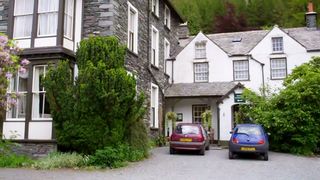 People were trying to overtake us in stupid places oblivious to the danger that they were putting themselves and us into. We did however manage to arrive in Ambleside where we stopped for tea and cakes and Neil went searching for replacement lenses for his sunglasses but to no avail. The first part of the road from Ambleside to Langdale was also very busy with inconsiderate drivers who just could not wait but despite their efforts we managed to arrive at the Old Dungeon Ghyll at a respectable time.