Day 3. Tuesday, 31/05/2011: Higher Manaton to Exeter YHA
Actual riding distance 86km. Ascent 1015m. Total distance 277km. Total ascent 3804m.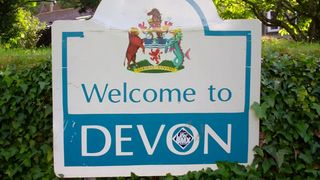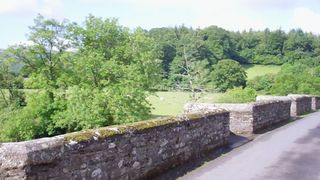 After another wonderful breakfast we left Higher Manaton. The weather was bright but very cold and with the threat of odd showers. We crossed the Tamar into Devon on the very old Horsebridge built in 1437. from there it was a long climb back up out of the valley on legs that hadn't properly warmed up yet - although they soon did with the 200m plus of climb.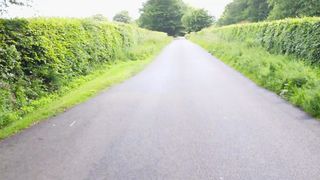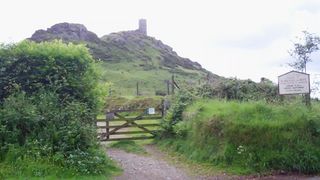 This took us onto some sections of straight Roman road that were a stark contrast to other windy country lanes we had become used to. These Roman roads led to Brent Tor which has a small church on top that has regular Sunday services. We couldn't resist climbing it and the view from the top certainly made it worth while. Back on the bikes we descended to Lydford Gorge where we visited the Waterfall Tearoom for tea and cakes. Unfortunately we missed the scones in a chiller cabinet as all their other cakes were on display on the main counter. Another opportunity for a cream tea wasted! What we did have however was very good.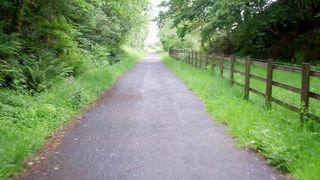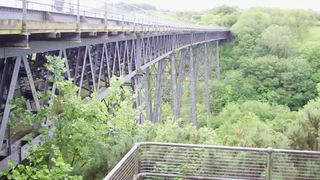 Another climb took us up to the old Southern Railway track around the north of Dartmoor that has now been partially converted into a cycle track. This is generally tarmac surfaced and at very gentle gradients compared to the surrounding countryside. With a tail wind this made for very easy cycling. We crossed the Meldon viaduct - a very impressive metal structure - that has found a new lease of life supporting the cycletrack but I can't imagine how the maintenance of it can be justified in the long term.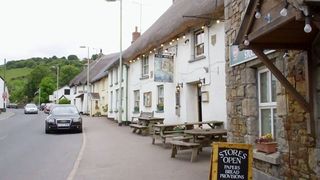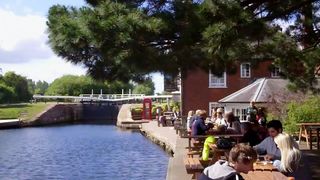 Lunch was taken at a pub in Sticklepath before the final leg to Exeter. Our approach was along quiet lanes until suddenly we were in town traffic. We made a slight detour caused by me not switching my GPS to off road tracking quickly enough before getting on to a great cycle track down the side of the Exeter canal. We arrived at the youth hostel to find it didn't open till five so we backtracked to the Two Locks pub for some refreshment. I made contact with Bill and made the arrangements for him and Sue to join us there later for dinner. It was a very pleasant evening being able to talk with someone out side our End to End bubble.