Saturday, 15/05/2011: Glen Isla and Glen Prosen.
Riding Distance 97km. Ascent 1024m.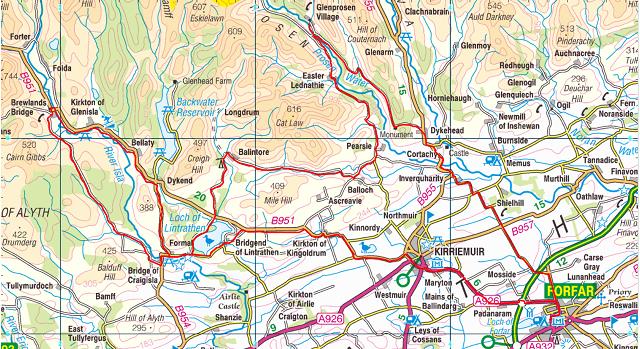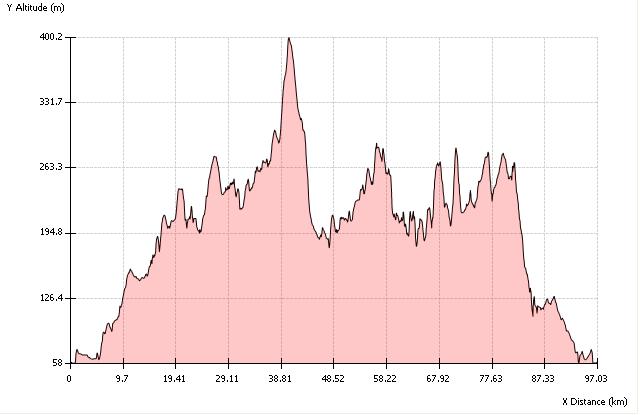 After putting a new wider range cassette onto Neil's bike we set off from Forfar leisure centre about 9:15 and headed off towards Kirriemuir. Lots of traffic on the road made this a less than pleasant cycle but after passing through Kirrie we turned off on to much quieter roads. Our route took us past Loch of Kinnordy so kept our eyes open but no Ospreys showed up to give us a fishing display. There are quite a few small climbs on this section that slowly work up to 200m or so. The landscape is still agricultural with arable and livestock farms.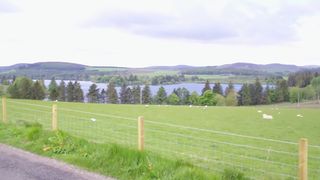 The wind was quite strongly against us which didn't help progress but our thoughts were with Dave Husband, who had accompanied us to Glencarron Lodge, who was doing the 300km Snow Roads Audax event. This trip takes the riders over Cairn o'Mount (Fettercairn to Banchory), The Cabrach (Rhynie to Dufftown), The Lecht (Tomintoul to Cock Bridge) and Glenshee (Braemar to Spittal of Glenshee) that rather put our ride to shame. Eventually we sighted Lintrathen Loch and made our first stop at Peel Farm coffee shop for cafe und kuchen.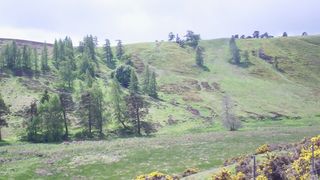 Replete after our stop we set off still northwestwards and still into the wind towards Brewlands bridge. The route took us away from The Isla for a while before coming back down to run along beside it for a while. At the bridge we discussed the possibility of taking in another loop that would have taken us over into Glen Shee but with the wind as it was we chickened out and set off back south eastwards to climb up to the 400m high point of the day. With the wind behind us the going was much easier up the hill and once we crested the summit we flew down the other side down towards Campsie Linn. At this stage a rain shower threatened and spurred us on to our lunch stop again at Peel Farm.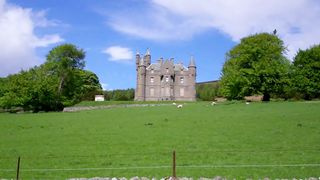 After lunch we headed north then east past the sad looking Balintore Castle and along Glen Quharity. With the wind behind us, the sun shining, deer grazing by the burn and great scenery it was what cycling was all about. This was also the section where the hills were steepest with five arrows on the map pointing towards us. On the longest of these climbs Ron stopped to take off his jacket only for a viscious rain squall to hammer down on us. There were no sensible tress to shelter under so we carried on until a big sycamore at the roadside offered some protection but that was just as the rain stopped and the sun came out again.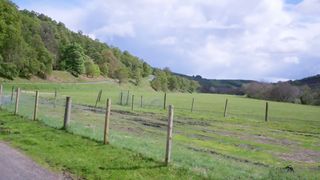 Neil's new cassette seemed to be much better suited to the job than his previous one in tackling these hills and will really prove its worth when he is carrying panniers. Another stop for tea and scone in Dykehead and we were off on the final leg. A hail/rain squall a few miles out of Forfar was cold, wet and very painful especially when we had to turn and got it side on rather than on our backs. Again shelter was taken in some trees until it passed over. The last few miles passed and we arrived back at Forfar quite content with our last practice.