Day 6. Friday, 03/06/2011: Aberllynfi House, Glasbury to Machynlleth
Actual riding distance 119km. Ascent 1598m. Total distance 677km. Total ascent 7766m.
It became apparent in the morning that we had missed out on a rather splendid location. Aberllynfi house, dating back to the 1730s, was in an idyllic spot on the banks of the River Wye. It would have been very pleasant to have just sat around the place or taken out the proprietor's canoe onto the river. Our trip was to take us a long way up the Wye Valley although the small side roads we were taking did not have a very good idea of how to follow the river. There was a lot of deviation from the river in plan which necessitated a lot of deviation up and down so the amount of climb for the day was going to be quite high.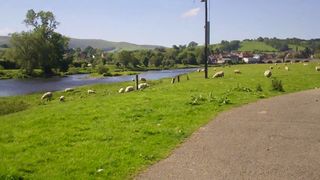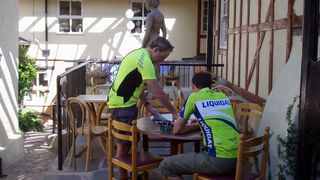 Our first stop was at Builth Wells in a very nice little courtyard cafe on Main Street. We left Builth Wells following our national cycle route which turned from small country road into a track that in places was muddy or rough. By the end of this section Neil was finding it very difficult to make his bike go as a pile of material was jammed between his tyre and mudguard.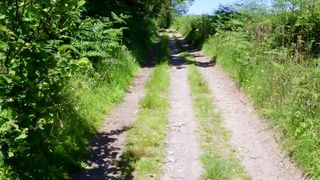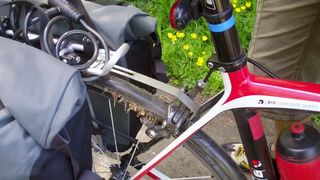 We had planned on taking a lunch stop in Llangurig or Llanidloes but the slow speed on the hills and especially the track made that unrealistic so instead we stopped in Rhayder, a good distance down on our planned schedule. Our route took us up out of the Wye Valley and into the Severn Valley and we decided to also stop in Llanidloes as there was then a very long and high section to pass over to get out of the Severn Valley.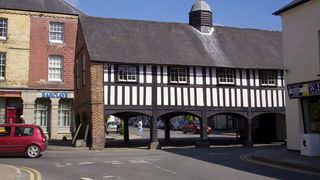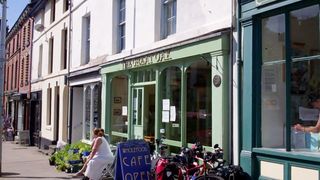 This road climbed to 334 m and passed very close to the sources of both the Wye and the Severn on Plynlimon before dropping to below 300m before climbing again to over 500m. We passed some very nice scenery on our way down including the very striking valley at Dylife. We arrived at about 8 PM and had little choice of where to eat by the time we had showered. Again the log was missed as I spent the little time we had to find an alternative to the planned route so that we could avoid a forest road section for Neil's namby-pamby bike.