Day 15. 14/6/2014. Cycle Irvine to Glenluce. Distance cycled 113.3km. Ascent 931m. Cumulative distance cycled 1565.3km. Cumulative ascent 14974m.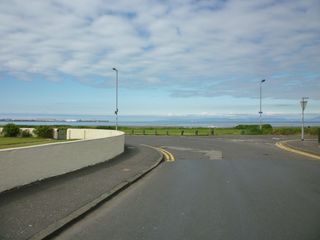 A day of highs and lows. The weather was good, the route was good but the quality of the road surface in many parts was dire. After a leisurely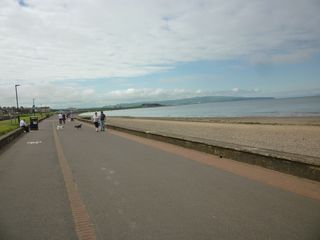 breakfast we left Irvine just after 9am. The first 26km were on a mixture of roads but mainly cycle tracks. The tracks were quite well surfaced in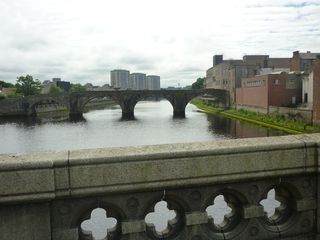 the main but the severe changes of direction, difficult gates and roots growing across the tracks and lifting the surfacing made for slower than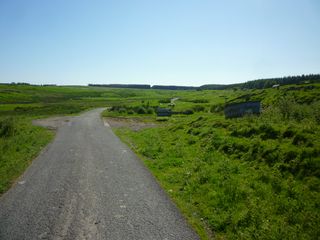 desired progress.
For a route that travels generally along the coast there is a surprisingly small amount that is near the sea. One section that was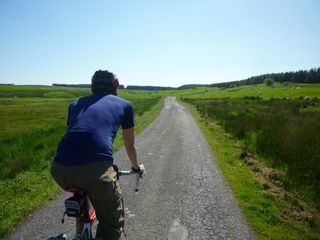 at the sea side was an industrial area with high buildings right next to the cycle track. It was quite depressing. We had a coffee stop at an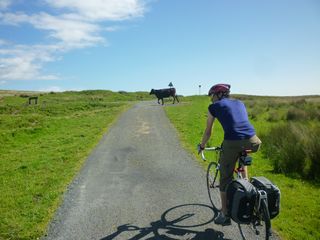 Italian ice cream shop as we left Ayr, stopped for lunch at the little cafe in Dailly and for afternoon tea at the pub in Barrhill. Luckily the pub has started to provide food all day at weekends. They didn't have cake but they did a good line in apple pie and custard.
The poor quality of the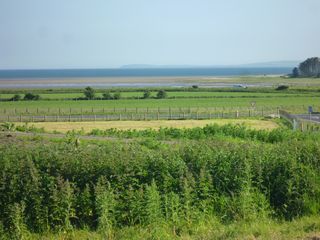 roads, with potholes up to 150mm deep, made it very difficult to take pictures as we went along. The weather was OK in the morning, warm with light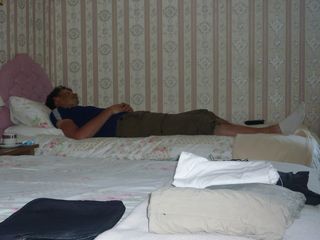 cloud but there was clear blue sky to the south that we eventually cycled under so the afternoon was cycled in the sunshine and 20 degrees. It was very pleasant indeed. There were three climbs to get up, from Ayr, Dailly and Barrhill, but they were all quite well graded and coming after the loosening up of the morning's level ride were quite enjoyable. That's a good thing as we returned over them the next day.