Day 1. 31/5/2014. Cycle Tealing to Glen Esk. Distance cycled 75.1km. Ascent 721m. Walked 17.2km. Climbed 684m.
First objective achieved today. Most easterly Munro on Scottish Mainland.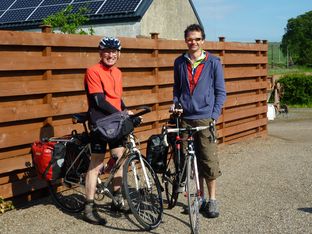 The day started with Neil and I being joined by Ron Neville (our LEJOG+3P colleague) for the run up as far as Edzell. We were then surprised by neighbours Colin & Mary who had cycled up to join us for the first mile or so.
The weather was kind and the sun was shining as we lined up to leave home. The run out to the A90 was full of chat between us all as we caught up on things. Once over the A90 the three of us were off on our own. Ron, fresh from his outstanding performance in the EtapeCaledonia and unencumbered by panniers, was on fine form and gave Neil some problems in keeping up.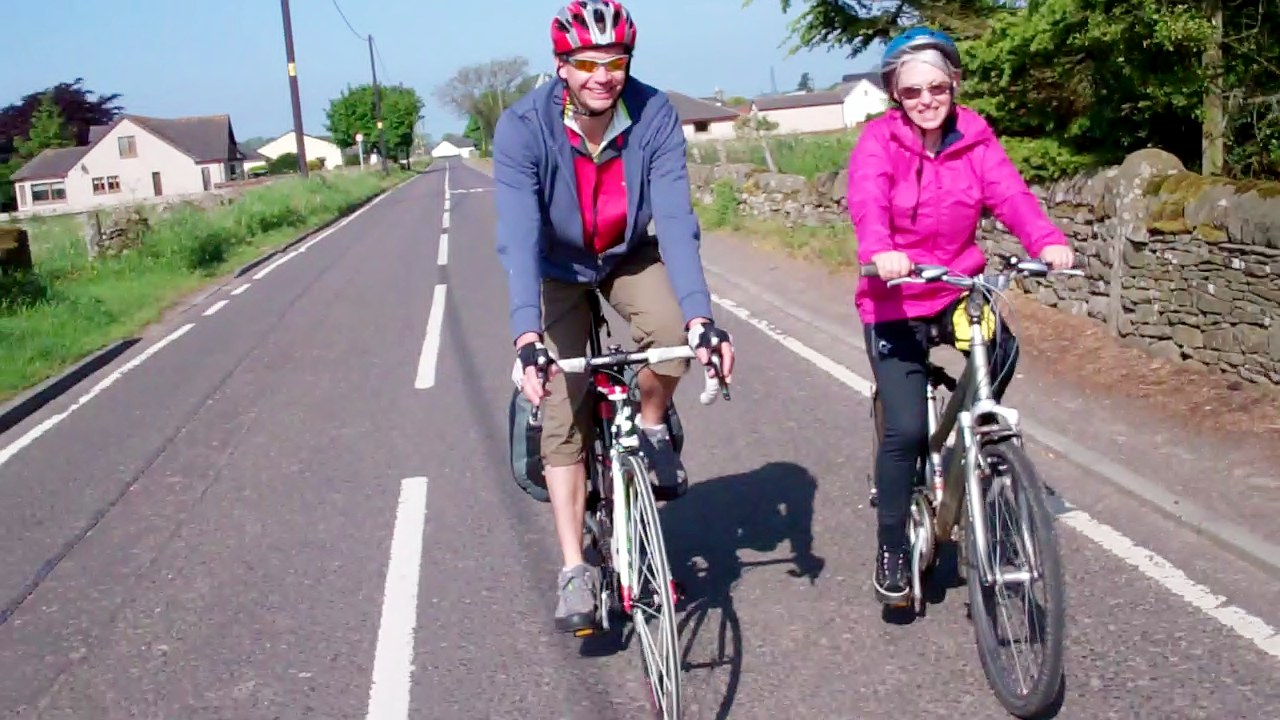 Our route first took us east then a bit south as we headed to Kellas where we could turn in the correct direction to head towards Mount Keen. Our coffee stop was taken in Letham and an early lunch was taken in Edzell. Ron left us after lunch to return home while we headed north then northwest as we worked our way up Glen Esk to our night's destination at House of Mark. My spreadsheet plan had us arriving at 2pm and it was just over a minute past that when we stopped. The propietor was just going out so we were left on our own with tea and cake.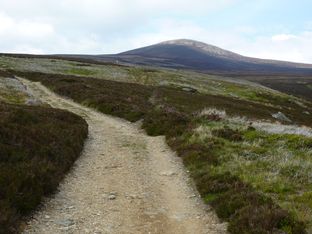 An hour later I was off on my bike to start the "Walking" section of the day. The track was in a pretty poor state in places with loose rock of substantial size to negotiate. This forced a bit of walking but people coming out said it was better ahead and it was so I was able to cycle almost all of the way to Queen's well. Here the track really sets off uphill and again the surface was very loose so not suitable for cycling. Further up it improved and that made for quite fast walking although stopping to chat to people coming down did not help progress.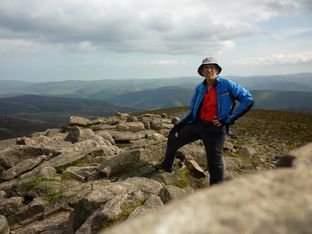 On the last section towards the summit I caught up an Italian couple that were attempting the whole thing on their mountain bikes. The poor quality of the track had taken its toll on the girl so I left them resting as I made my way to the summit. As I was leaving they arrived and announced that this was their first Munro so I chatted with them for a while before setting off back to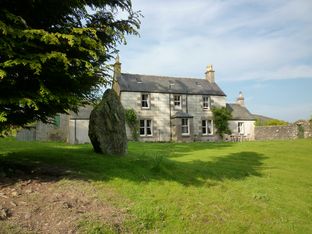 House of Mark for a shower and a wonderful dinner. Haggis in Filo pastry with a whiskey sauce starter followed by lamb chops followed by a very nice desert. There were two couples there as well, one of which was celebrating their 40th anniversary so champagne was provided. It was a fun evening with many tales from around the world.
It had been a good day where everything went according to plan and the weather had been good. A great start to the trip.