Saturday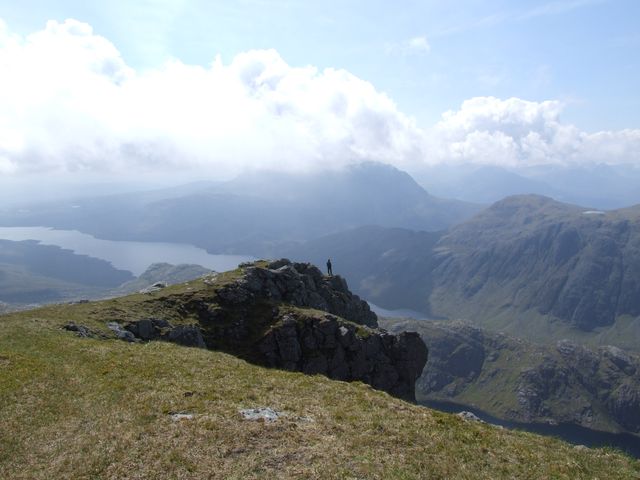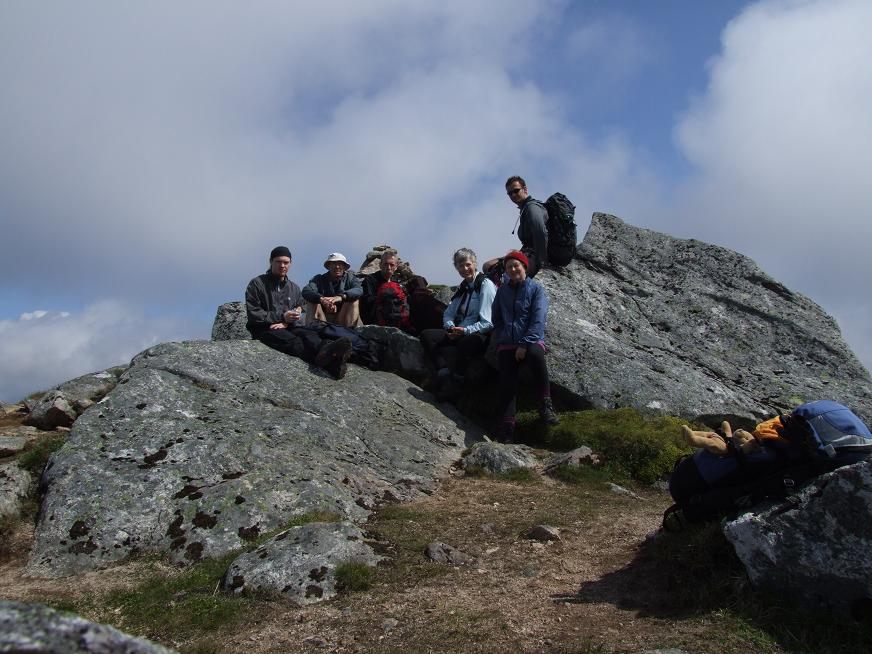 We dropped down to the col where Mark decided that as his dog, Molly, had not done Ruadh Stac Mor he would take her up there. David had not done it either so the two of them set off up as the rest of us followed the stalkers path down before setting off up Beinn a'Chaisgein Mor. Again the view was great with the
View to A'Mhaighdean
drawing the eye.
With that part of the day completed we all returned to camp by about 16:30 for a drink and some sustenance. Various mutterings about people being too tired to do the last Corbett seemed to be putting the challenge we had set ourselves in doubt. Once Fraser had decided he would go, Mark decided to join him and then Pam decided to go too. The three set off at 17:15 and part way up we realised we had no camera or phone so the trip was only recorded on Pam's gps. The views from along
the cliffs of Beinn Lair
were again wonderful and it was amazing to look around at all we had climbed in the last 24 hours. we arrived at the summit at 19:10 and had a few bites to eat before returning to the camp where we arrived at 20:15 with all goals completed.